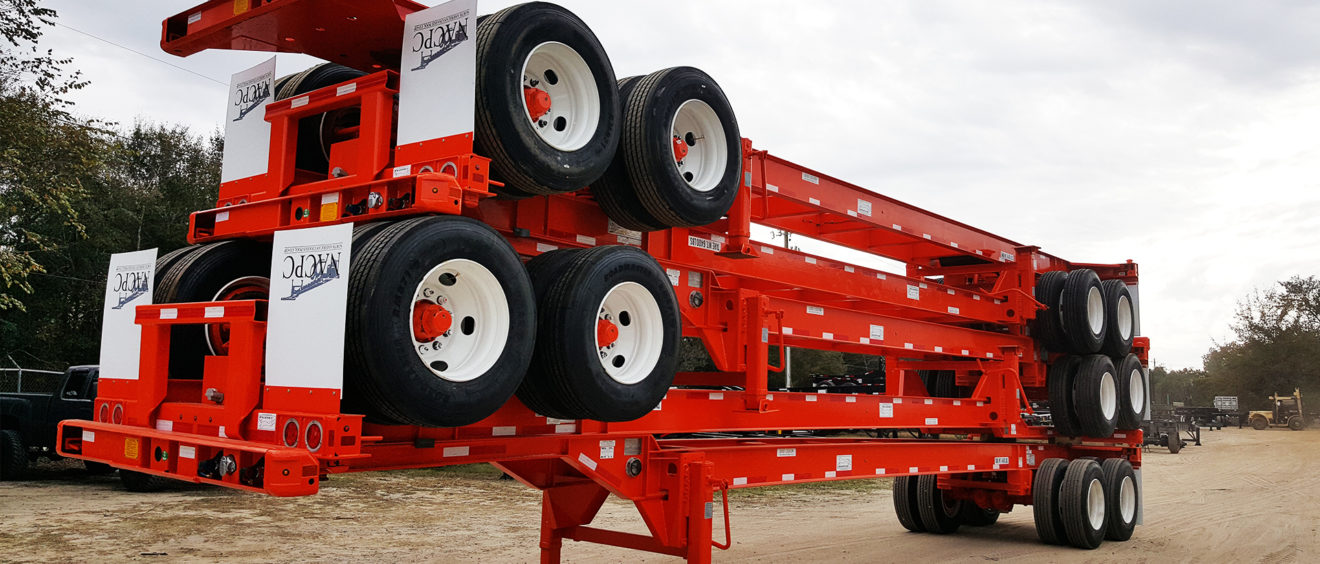 NACPC Expands Orange Footprint with Addition of 1,200 New Chassis to National Intermodal Chassis Network
New Chassis
Furthering the NACPC vision of a modern chassis supply nationally, supporting the US intermodal container network with a transparent set of economics, The North American Chassis Pool Cooperative (NACPC), proudly announces the addition of 1,200 new chassis that will be integrated into their SACP and COCP Common-Use and Premium Chassis Network.
The addition of these chassis to NACPC's Common-Use Pools, also known as "gray pools," allow users to draw any chassis from the pool regardless of ownership. By removing the need for a contributor to have its own chassis storage facility, the contributory pool model eliminates duplicate costs. This maximizes the use of limited space at port and or inland intermodal locations, ensuring an adequate supply of chassis for all users.
Common-Use Pools
Mid-South Consolidated – MCCP
Mid-West Consolidated – MWCP
South Atlantic Consolidated – SACP
Gulf Consolidated – GCCP
For shippers, Intermediaries, 3PLs and motor carriers planning to increase their bottom line, NACPC delivers the superior chassis solution.  A state-of-the-art fleet of chassis equipped with radial tires, LED lights, ABS and auto inflation systems as well as intermodal neutrality in Common-Use Pools at a reasonable "at cost pricing" structure.
The benefits of these features translate to:
Decreased M&R costs
Increased fuel savings and;
A boost for your return-on-investment.
Currently, NACPC operates more than 20,000 chassis in five Common-Use Pools (Managed by CCM) and Premium pools; MCCP, MWCP, COCP, GCCP and SACP.
The pool managers are responsible for chassis logistics, inventory supply, maintenance and repair and the repositioning of the chassis. Usage arrangements are determined between the chassis contributor and its user. These contributory gray pools foster competition by allowing motor carrier users to select from more than one chassis provider.
Premium Chassis Pools
Savannah, Georgia
Detroit, Michigan
Houston, Texas
New Orleans, LA