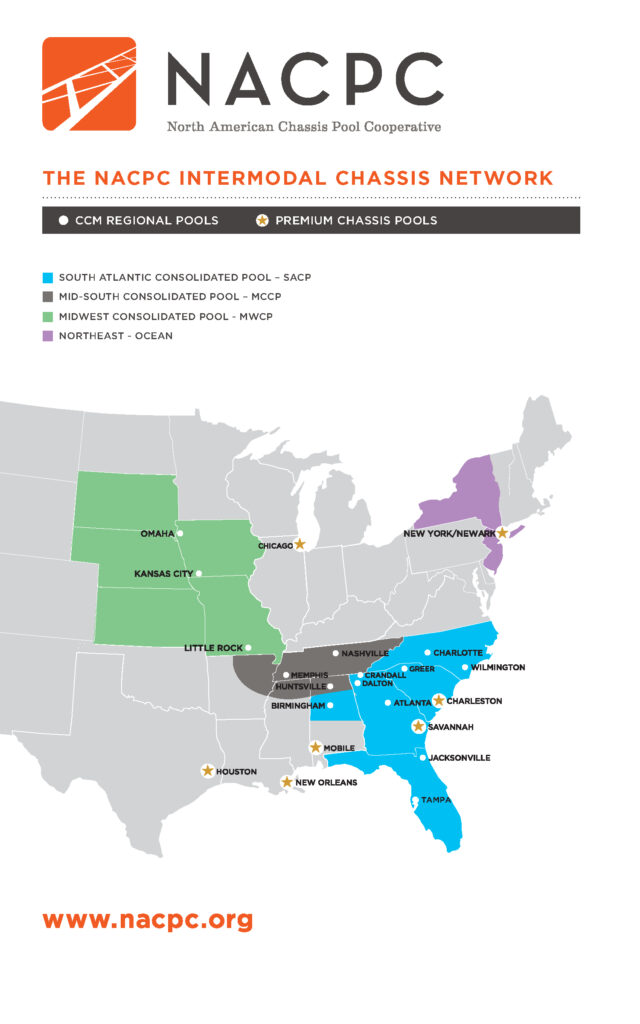 As the leader of intermodal neutrality, NACPC chassis are available in CCM-managed Regional Pools. As the super chassis solution, our state-of-the-art fleet of Premium Chassis are equipped with radial tires, LED lights, anti-lock braking and auto inflation systems and are available in CCM-managed off-dock pools throughout the Gulf, South Atlantic and Ohio Valley.
NACPC Premium Chassis: Lookup Tool
Search for NACPC Premium Chassis on ccmshipments.com.
Enter chassis number (e.g. NAPZ800326)
The Pool will be identified as an abbreviation in the "Pool" column (e.g. GPCP for Houston Premium Chassis, SPCP for Savannah Premium Chassis)