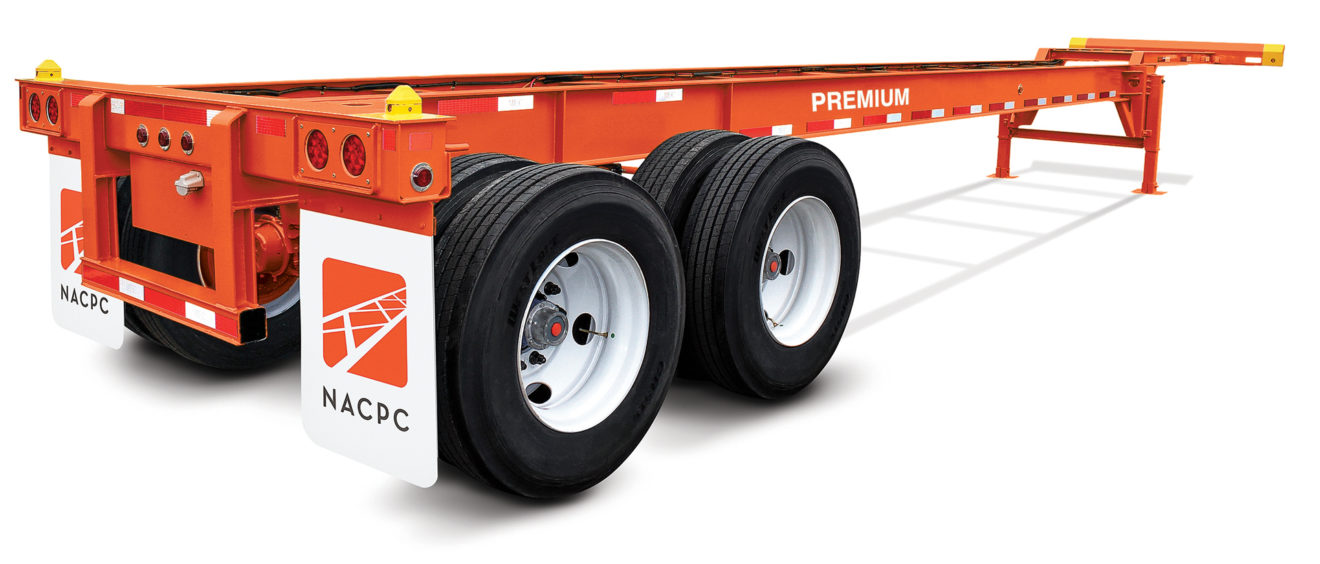 Nashville, TN (May 23, 2018) – Due to growing demand, The North American Chassis Pool Cooperative (NACPC) is announcing the addition of 1,000 units to the South Atlantic Chassis Pool (SACP). These are all CIMC constructed chassis with LED lights, ABS, and OEM Radial tires and will all be operational by June 1st, 2018.
The new chassis would be an addition to the current pool operated by Consolidated Chassis Management (CCM) in SACP, which services a large region from Wilmington, North Carolina, to Jacksonville, and West to Atlanta.

About NACPC
The North American Chassis Pool Cooperative, or NACPC, was founded in 2012 with the goal of providing a modern fleet of chassis to users with at cost pricing. The cooperative is committed to supporting the U.S. intermodal container network with an efficient chassis inventory. Use of NACPC chassis is open to all qualified motor carriers.
Contributory "gray pools" allow users to draw any chassis from the pool regardless of ownership. The contributory pool model thus eliminates duplicative costs and maximizes the use of limited space at port and or inland intermodal locations by obviating the need for a contributor to have its own chassis storage facility. It also ensures an adequate supply of chassis for all users.
Contributory gray pools foster competition by allowing motor carrier users to select from more than one chassis provider.
The pool managers are responsible for chassis logistics, inventory supply, maintenance and repair and the repositioning of the chassis, but usage arrangements are determined between the chassis contributor and its user.
Currently, NACPC operates more than 20,000 chassis in five CCM managed pools; MCCP, COCP, MWCP, GCCP and SACP as well as the new OCEAN-N pool; governed by FlexiVan and NACPC, where data is managed by CCM and M& R is managed by FlexiVan.