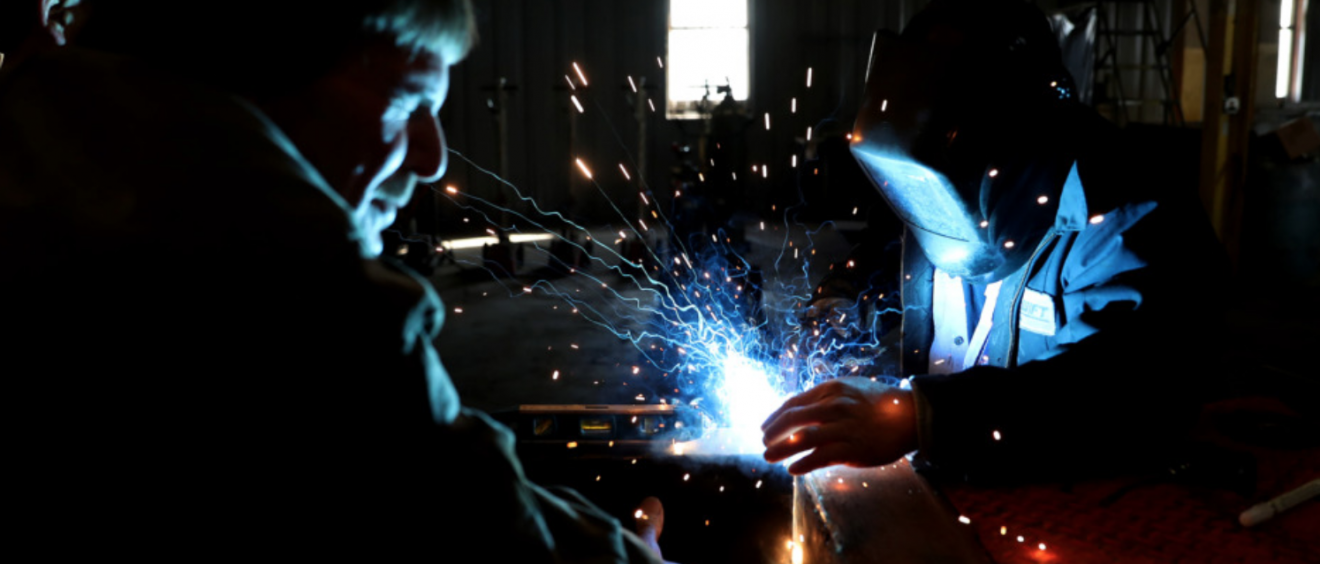 It takes time to reinvent the wheels that move boxloads of imported goods that stock the shelves of retailers like Walmart and Target.
If it weren't for wheeled intermodal chassis, those shipping containers couldn't move from rail yards to distribution centers, which makes them a hot commodity among specialists in the container hauling, or drayage business, such as Memphis-based IMC Companies.
"In many ways that trucking piece, that first mile, last mile, is so taken for granted. And those wheels are taken for granted," said Donna Lemm, executive vice president of sales at IMC Companies.
Shortages of quality chassis have been blamed for heaping more stress on already beleaguered truckers, stranding products at intermodal yards for days and jacking up costs for shippers. It's more of an issue in Memphis than other places because the area is a leading distribution center and home to five intermodal railroad terminals.
A sea change in the industry – ocean shipping companies divesting the chassis business – set off a scramble to control the chassis supply earlier this decade. Before 2010, the chassis and container were considered a single asset provided by the ocean lines.
A dozen firms, including IMC Companies, banded together to create a potential new paradigm: a nonprofit pool for supplying intermodal chassis, known as the North American Chassis Pool Cooperative (NACPC).
IMC chairman Mark George described the fledgling NACPC pool in 2013 as an alternative to letting leasing companies dictate supplies and prices of chassis.
Lemm said, "As leaders in the trucking community, IMC is the largest drayage provider in the United States. We're trying to provide solutions. That's why NACPC came together. So far it's proving to be one of the most certainly viable solutions that's been presented since this unbundling (of containers and chassis) a few years ago."
The cooperative initially supplied about 1,300 chassis in the Memphis region, where there were an estimated 20,000 chassis in use at the time, out of a nationwide supply of 500,000.
The nonprofit's Mid-South Chassis Consolidated Pool, which also serves the Nashville and Huntsville, Alabama markets, has grown to 5,780 chassis. Its primary for-profit competitors in the Memphis market include TRAC Intermodal and Direct ChassisLink Inc. (DCLI).
Safer, lower cost option for moving containers?
Proponents believe the industry's needs could be better met by wider adoption of a nonprofit model that provides up-to-date equipment with the latest safety features at a 30-40 percent discount compared to for-profit providers.
"We believe our solution is the right solution," Lemm said. "Is it perfect? No. We certainly have our issues. One of the issues that we're facing today is that we still have these three pools in Memphis. They're competing pools. We have an issue today with supply, and because we're only one of three providers, it's very difficult for us to provide true solutions to everybody," Lemm said.
The latest entries were ports of Georgia and South Carolina, which chose NACPC to operate the Southern States Chassis Pool last year.
Port officials said they hoped to increase supply, improve quality and control costs, ultimately boosting capacity to handle growth in containerized freight in the Southeast.
"… These two major ports came together and said, 'I need one manager, I need accountability. We need chassis when we need them, where we need them,' " Lemm said.
The Memphis pool began with a mix of new and used chassis. It has since been standardized with all new or refurbished equipment with radial tires, anti-lock brakes, LED lighting and other safety features. The average chassis in the U.S. is 20 years old, Lemm said.
IMC Chassis Services refurbishes chassis in a shop at its Brooks Road depot west of Memphis International Airport.
Equipment issues hit home for drivers
Safer equipment helps trucking companies attract and retain drivers during a time of increasing competition for personnel.
Lemm recalled riding along with a company driver who was searching for a chassis to pick up a container. "We come across a NACPC chassis and my driver says, 'You know every time I get a NACPC chassis, it's like Christmas.' "
"I said 'Why?' He said 'Because I've got six kids. You know on a hot day in Memphis it's 100 degrees. I want to be driving one with new tires, I need radial tires, I need anti-lock brakes.' It was certainly something that hit home. I'm very mindful of the need to have quality chassis on the road," Lemm said.
In addition to safety concerns, chassis supply affects drivers and their employers in productivity. With strict limits on hours drivers can be behind the wheel, the amount of time they spend looking for a chassis cuts into time available to actually move containers from Point A to Point B.
Chassis supply issues, along with tighter reins on drivers, were blamed last winter for widespread groundings of intermodal containers at yards in Memphis and Chicago.
The national pool owns about 18,000 chassis spread across seven regions, all east of the Rocky Mountains. It hasn't yet cracked the West Coast market and the busy port of Los Angeles/Long Beach.
Trade conflict pushing volume surge
FedEx Logistics president and chief executive Richard W. Smith said the glut of ocean freight flowing to the Los Angeles area has been pronounced as companies have tried to stay ahead of a trade conflict between the U.S. and China.
The BNSF, Union Pacific and CN railroads, which all operate major intermodal yards in the Memphis area, are major movers of container freight arriving from Asia at Pacific ports.
The surge in freight could portend another logjam at inland intermodal facilities such as Memphis.
"There was an incredibly strong demand into the U.S. ahead of the originally planned January tariff, even though it was rolled back," Smith told the Memphis World Trade Club on Jan. 22. "We may see that again if the same situation arises in the next couple months."
Lemm said, "We've heard the argument we only have chassis shortages on occasion. 'It's a one off.' The truth of the matter is our industry is pretty cyclical. We believe that these issues of volume not meeting demand, these are systemic challenges.
"The issue today is totally exacerbated by this surge of volume, but our contention is, we're going into weather, we're going into Chinese New Year. This isn't going away," Lemm said.
"What happens when we have a surge of equipment, a surge of containers as we do right now? We've got a lot of imports moving in, to beat, at the time, the tariffs, and you have a finite pool (of chassis)," Lemm said.
"I will tell you with all the best forecasting and communication in the world, it's very challenging to continue to meet the demand," she said.
"That's why we believe if we're able to have choice, if we're able to continue to go in with our own chassis, with the emphasis on us as truckers, us as shippers, to be able to control our own destiny. That's where we're moving. That's certainly what we've been so vocal about. But in the meantime, we're moving the needle," Lemm said.
SOURCE: Daily Memphian